Wakatipu High School APA Frosted Crystal
BACK
Wakatipu High School APA Frosted Crystal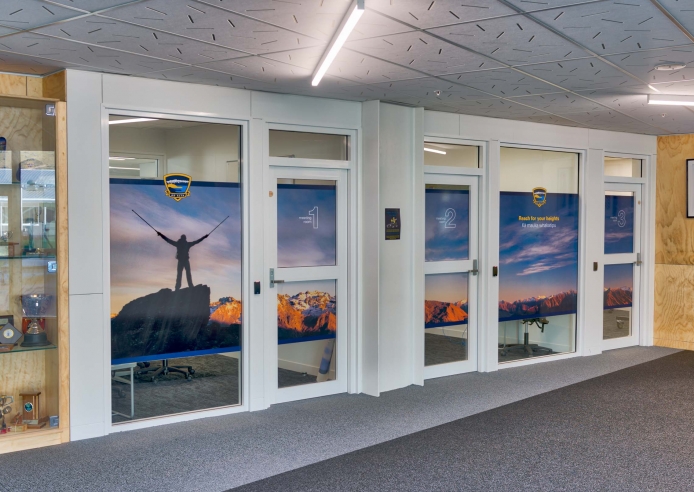 Here we have APA Frosted Crystal with Re-postionable Air Release adhesive, which has been printed and used on the windows of a high school. The requirements of the school was a decorative window mural on the windows to block out some areas, while still letting light through. No matter which side of the glass it was applied to, the image was clear and vibrant from both sides.
The Re-positionable Air-Release option makes installation quick and hassle-free, and the APA Frosted Crystal film is easy to cut and weed.
Contact us today to discuss how APA Frosted Crystal could work for your next project.