Christchurch City Mission Walk of Stars
BACK
Christchurch City Mission Walk of Stars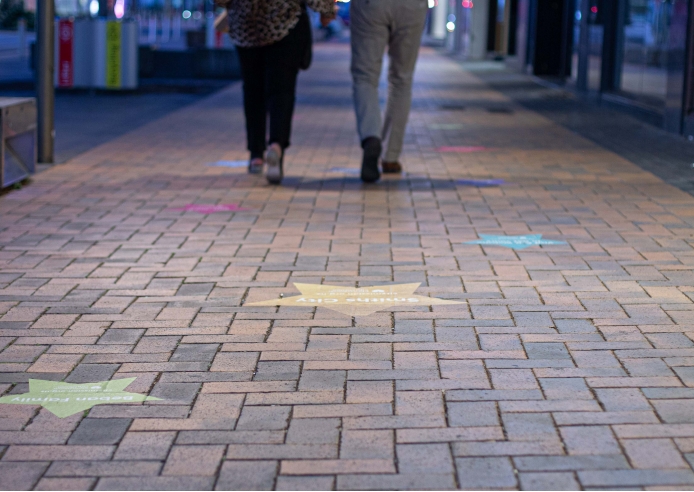 Our customer needed a solution for a short term promotion in an outdoor mall setting.
Digitally printed and cut stars were to be laid in a Hollywood Walk of Fame style where there would be lots of foot traffic, weather and many different substrates for application.
Floor Appeal - High Tack was the solution, with its non-slip surface and easy removability while at the same time being durable enough to cope with the high foot traffic. Designed for use on rough surfaces such as asphalt, concrete cement, brick or untreated natural stone this made it the perfect solution for our customer.
Available in 1370mm wide on a 30M roll or by the metre
Also available in a Low Tack for smooth surface such as linoleum, tiles or smooth walls